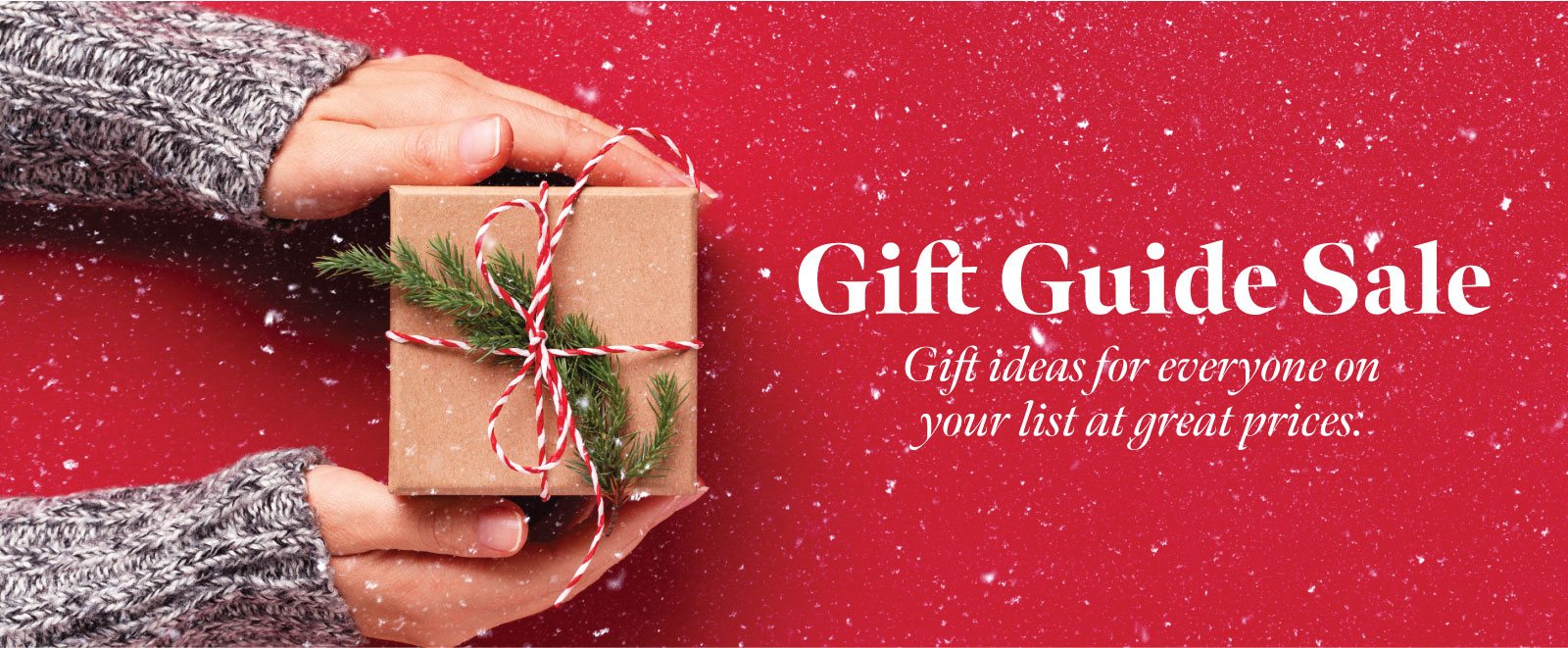 Holiday shopping is not always as easy as it seems or should be. You spend time thinking about the perfect gift and then spend even more time trying to find that gift at price you can afford. We have created the 2022 Holiday Gift Guide in hopes to simplify your Holiday shopping this year and make gift-giving more personal, thoughtful, and less stressful!
We have selected a carefully curated assortment of the best festive gift ideas for everyone on your holiday shopping list. Happy Holidays, friends! 
Gifts for Her
Looking for the best gift to get your bestie, sister, or your wife- the love of your life? From candles, to throw cushions all the things she didn't know she needed. This is a collection of the best holiday gifts and ideas to get all the special women in your life. And maybe even for yourself! 
Gifts for Him
Whether you're looking for the best holiday gifts for your brother, husband, or beau… we have you covered. From BBQs to backyard firepit tables here are the best, fool-proof, gifts for him this holiday season.
Gifts for Mom
Here you'll find a carefully curated selection of the best gift ideas for mom. From dinnerware to home decor that she didn't know she needed and oil paintings and poufs that she didn't know she wanted - this is a collection of the best holiday gifts and ideas for mom.
Gifts for Dad
Dads are hard to shop for. This is a universal truth. Dad deserves some time to relax. Give him a lounge or comfy chair. The best holiday gifts for dad are assembled here.
Gifts Under $50
The ultimate gift list under $50, for items that are affordable, but will still make the receiver jump for joy. If you're looking for a great, budget-friendly gift, we are presenting lots to choose from.
Gifts for the Home
Whether you're looking for the best holiday gifts in patio essentials, grill master must-haves, the latest in decor, home favorites and more… We have something for you. For the one who is always in the backyard entertaining or grilling, the interior design lover, or decorating, here are the best holiday gifts for the holiday season.
For a limited time, when you buy $100 in Holiday items, SAVE 20%! Use code: HOLIDAY22
Gifts for the Family
Sometimes those big gifts are too big for one person. This is when you combine the kindness of a group to make someone's patio dreams come true. It doesn't end there! Lets not forget we carry more than just patio. Our collection of living room, dining room and home décor can turn any house into a home. Let our experts help you turn your dream into a reality.
Treat Yo' Self
We spend so much time during the holidays thinking and shopping for everyone else. Don't forget to treat the most special person – yourself. Make sure that you indulge yourself with something you've always wanted and know no one will buy for you. Do it! Buy the sofa.
Don't Forget the Stocking Stuffers
Big gifts are great. But these small treasures are sure to be loved by your family and friends this holiday season. Don't forget small gifts are always appreciated by everyone on your list – family, friends, co-workers in the office, neighbours and teachers… the list continues. Don't forget anyone! And if our experts still cant help you choose, give the gift of choice with a gift card, available for any value.