How to Use Vases to Decorate Your Home Like a Pro

If you're looking for a way to add a touch of luxury to your home décor, then you can't go wrong with vases. Vases come in all shapes, sizes, and colours, so you're sure to find one that suits your taste. They can be placed anywhere in your home – from the living room to the bedroom – and can be used to hold fresh flowers, potpourri, or even just left empty as a decoration.
Let's look at how to use vases to decorate your home like a pro! The following are tips and tricks on everything from choosing the right vase for each room to filling them with the perfect decoration. So, if you're ready to learn how to take your home décor to the next level, then read on!
Vases for every room
When it comes to selecting a vase for each room, the key is to choose one that fits the style that you're going for. If you're aiming for a modern look, choose a sleek and contemporary vase. For a traditional look, go with a classic vase with intricate detailing or an ornate design. And if you're looking for something a bit bolder, try one with a bold pattern or bright colour. Additionally, when selecting vases, consider the size of the room – the last thing you want is a vase that looks out of place in an otherwise elegant room.
Vase decoration tips and tricks
Once you've chosen the perfect vase, it's time to start thinking about what to put inside. If you're going for a classic look, consider using some fresh or artificial flowers – you can't go wrong with a beautiful bouquet of seasonal flowers. If you're aiming for something a bit more unique, try putting some potpourri, dried stems, or even decorative rocks or shells in your vase. Alternatively, you can always leave the vase empty – a beautiful vase can look stunning all by itself.
Get creative with vases!
How you arrange the vase and its contents can also add to the overall look and feel of a room. If you're using flowers, you may want to consider an asymmetrical design. If you're going for something more abstract, you can use items like stones and leaves to create a unique and eye-catching scene. It's also a good idea to vary the colour of the flowers to give the room more depth.

Using a combination of various sizes of vases having the same colour and design will create a great impact.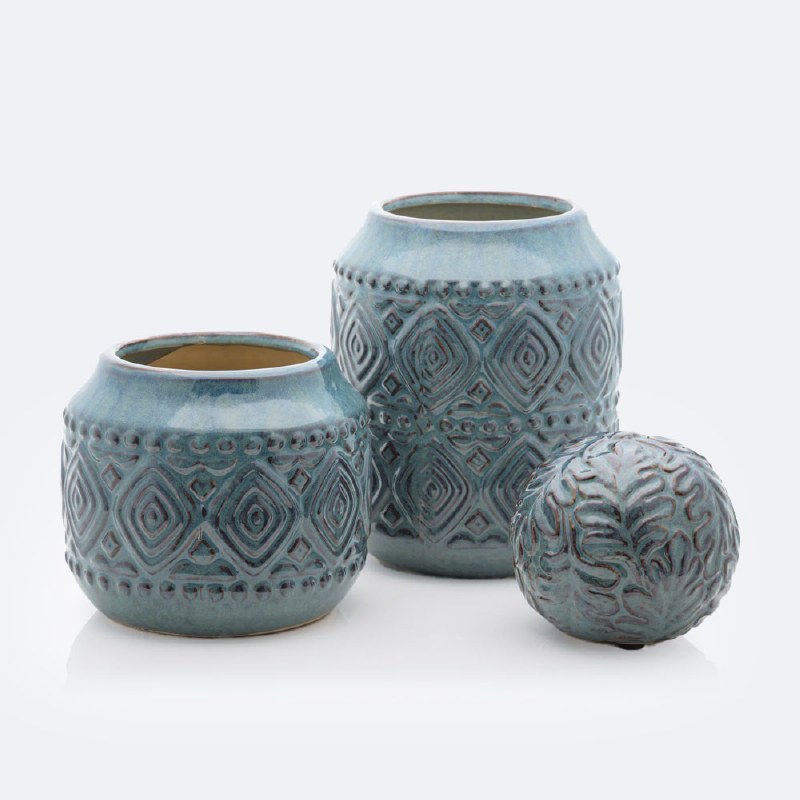 Try some larger over-sized vases for corners or entry ways, and they will create a lovely display.

Let your vases reflect your style
Finally, don't be afraid to express your own style through your vases. Whether you're going for a classic look or something more modern, it's important to make sure the vase reflects your personal style. You can achieve this by pairing the vase with other decorative items or using colours that you love. At the end of the day, you want your home to be a place that you can be proud of, so make sure that your vases reflect your unique style.
Ceramic Vases
Ceramic vases have been a favourite to decorate house interior for a long time. Their artistic beauty helps to make your home look more attractive and stylish. You can find pink, blue, gold, green, pewter, and many other colours in several shapes and sizes to make your house interior appealing.

If you're looking to give your home a refresh, vases are a great way to do it! With a bit of creativity, you can use vases to add a touch of elegance to any room in your home. From selecting the perfect vase for each room to adorning them with your favorite items, we've shown you how to use vases to decorate your home like a pro!