25th Anniversary
2021-06-24 at 19:05 pm
Celebrating 25 years as Canada's Favourite Patio Retailer
25 years ago, DOT Furniture was started with a vision to inspire others to want more for their outdoor space. That vision blossomed into one of Canada's leading luxury patio furniture retailers and now includes a beautiful range of home furnishings. DOT started with one man and a vision and now the next generation has joined to work by his side with a fresh passion for the brand. What remains unchanged, is DOT's commitment to style, quality, service, and innovation.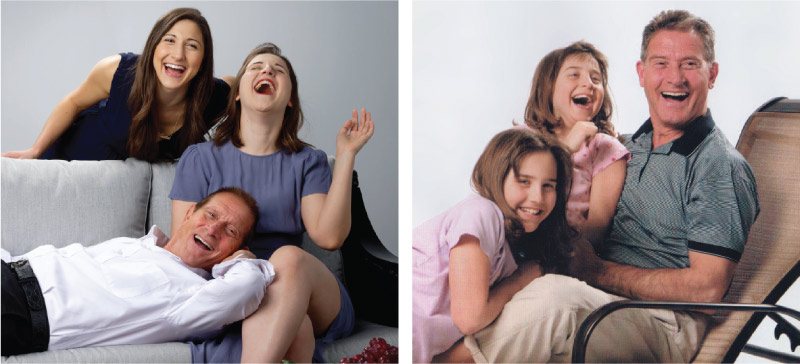 For our 25th anniversary, we want to share with YOU some of DOT's big moments over the 25 years in business.

DOT'S FIRST LOCATION IN OAKVILLE ONTARIO.

In 1996, Canadian businessman, Anthony Niceforo recognized a gap in the patio furniture market. The selection of Patio Furniture retailers in Ontario was almost non-existent. He embarked on a new business venture to make patio furniture more accessible. The first DOT store was opened in Oakville. 
|
The first store carried a refined line of basic backyard fare, like resin, aluminum framed and cushion furniture.
|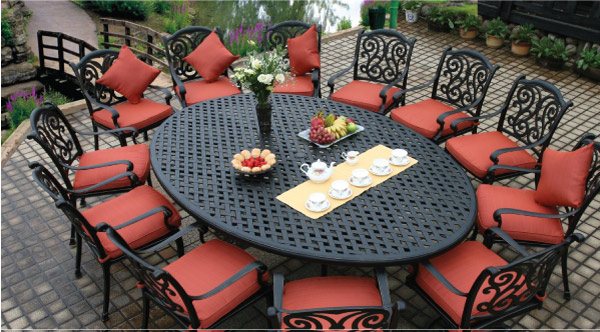 ONE OF DOT'S FIRST CAST ALUMINUM COLLECTIONS.
Wrought iron patio furniture was common and sold at patio boutiques before this time and was expensive and heavy. Cast aluminum was a perfect more affordable option that was just as impressive in quality and durability. DOT made cast aluminum a standard and it quickly became a popular option for high-quality patio furniture.
|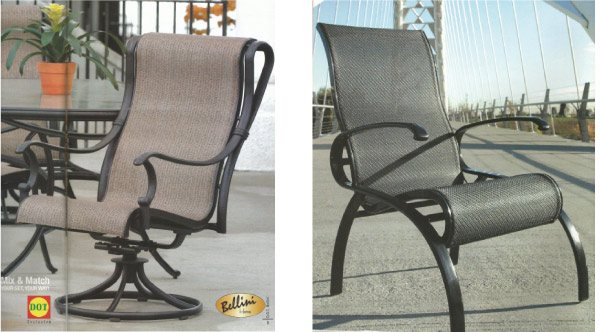 SOME OF DOT'S FIRST REFINED SLING CHAIRS.
DOT introduced one of the best sling chairs on the market. It featured more support and a durable frame making sling a formidable competitor to even the nicest patio furniture.
|

MEMORIES FROM ONE OF DOT'S FIRST REPAIR DEPARTMENTS AND AN EARLY HOME DELIVERY TRUCK.
An in-house repairs department and home delivery service was established and became one of the defining features of DOT. Having all in-house services allows DOT to fully understand the product and offer incomparable expertise.
|
In a matter of a few short years, DOT grew to 10 stores! Innovative patio furniture was continuously imported. 
|

FROM LEFT TO RIGHT: 1997 CATALOGUE, 2003 CATALOGUE, 2009 CATALOGUE, 2021 CATALOGUE.
The annual DOT catalogue was created. It showcases the entire inventory DOT offered and provided backyard inspiration. This catalogue has come to be something that DOT customers expect and look forward to each year.
|

DOT'S FIRST COMMERCiAL AIRED CALLED "RELAX... DOT STYLE" ON CITY TV.
Part of bringing stylish patio furniture to the masses was DOT's venture into advertising on TV. A number of commercials and on-air collaborations were initiated which brought more awareness about DOT to Canadian residents.
|


DOT'S FIRST INDOOR FURNISHING LINE CONSISTED OF ASHLEY FURNITURE AND IMPORTS.
Having established a successful and thriving patio line, DOT introduced its first indoor line. The indoor line continues to grow and improve while mimicking DOT's brand values.
|
DOT expanded to 20 locations, serving a large portion of southern Ontario.
|
Dot-furniture.com was born – a fully operational e-commerce site.
|

MAYOR BONNIE CROMBIE CELEBRATES DOT'S 20TH ANNIVERSARY AND RECOGNIZES DOT'S POSITIVE IMPACT ON MISSISSAUGA'S ECONOMY.
Recognition from the mayor of Mississauga, Bonnie Crombie, for 20 years in business.
|


2015 CAPSULE COLLECTION & 2021 CAPSULE COLLECTION.
More recently, the innovation in patio furniture has become on par with indoor furniture. Styles, trends, and functionality changes quickly and as a leader in the patio industry, DOT began introducing high fashion, innovative capsule collections each year to give everyone the opportunity to see the endless possibilities that could be their backyards.
Each one of these big moments is what has led DOT to the business it is today!