Shop in-store or order online & have your items delivered or pick up curbside
Rose Gold Christmas Decorating and Gifts: 5 Ideas!
2018-11-27 at 18:41 pm

Whether it's a rose gold phone, dress or hair, you must admit, rose gold has become a big trend. And what better time than now to replace traditional gold to rose gold in your holiday décor?! Rose gold has the same kind of warmth and elegance as traditional gold, but with a bit more softness and sophistication to it. Whether you're looking to decorate your house in rose gold or you are looking for a perfect unique gift, this guide will help you with both. Here are 5 rose gold holiday décor and gift ideas!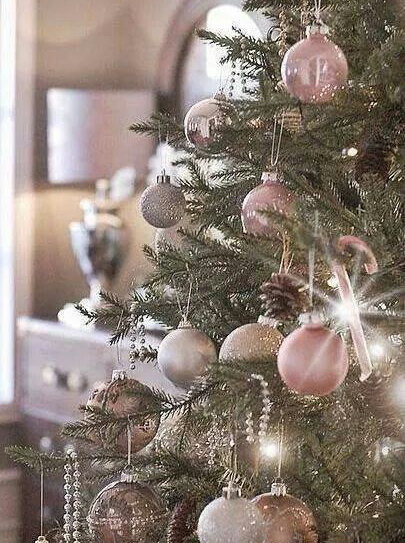 1. Ornaments
The key when using rose gold ornaments is to stick with a limited colour palette. Try simply rose gold and white, rose gold and purple or simple neutrals like rose gold/gold/champagne. For the DIY-ers out there, there's no need to go out and buy all new ornaments. Simply grab a can of rose gold spray paint and paint either your existing ornaments, or you can opt for some inexpensive ornaments and easily make them look fabulous.
2. Vases


A great decoration or stunning gift idea that is perfect for the holidays AND all year round are rose gold vases. Vases are a great decorative piece because they can easily be used virtually anywhere – on coffee tables, cabinets, as a centerpiece on a dinner table… you name it.
3. Dinnerware


This is probably one that you wouldn't think of, but dinnerware fashioned in a lovely rose gold or copper is a wonderfully unique gift idea or a great addition to your décor when you are entertaining, or spending time with the family. It instantly adds warmth and elegance.

< Amore 16-Piece Dinnerware Set
$195.00
4. Accent Furniture Frames


Admittedly, this isn't primarily a holiday decoration. But if you're looking for an extra seat, a fashionable coffee table or trendy bar chairs, selecting a piece of furniture with a rose gold frame can enhance the look of your living room while matching this season's décor.
5. Candle Accessories


To top it all off, candle accessories like lanterns and candle holders are a beautiful way to enhance the glow of a candle to set the tone of the holidays. Like vases, candles and candle accessories can be placed almost anywhere plus they are a great idea for a stocking stuffer!