WE ARE OPEN!

Shop in-store or order online & have your items delivered or pick up curbside
Top 5 Mixed Texture Patio Furniture
2018-07-18 at 14:41 pm
This season, nothing says fashion more than mixed textures and materials. When it comes to creating a certain mood or atmosphere in a space, we all know that colour, shape and style play important roles – but texture also makes a huge impact. With this in mind, here are the top 5 patio sets this season that incorporate several complementary textures for a beautifully balanced look:
5. Aura

If you are looking for a peaceful place to enjoy the moment on your Veranda, the Aura rocking chair is the perfect item. It's comfy, it rocks and it features mixed textures. Smooth brushed grey aluminum is complemented by taupe resin wicker, giving this classic look a contemporary feel.
4. Sunnyvale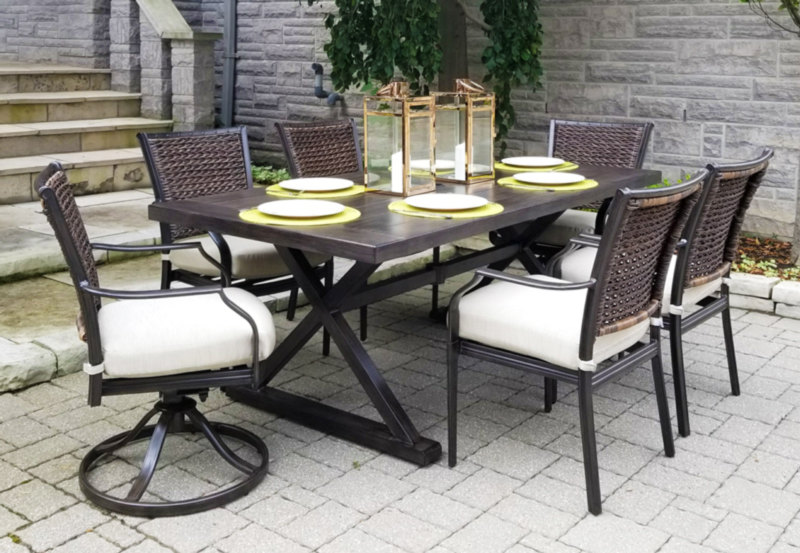 This collection has a truly unique and sophisticated look. Sunnyvale combines "twisted" wicker (in brown), brushed aluminum with sculpted edges, and a nail head trim-look. If you are looking for a designer look without any effort, this is the collection you're looking for.
3. Metro

Here we have the essence of the traditional wicker table with a transitional look. The frame is completely wicker wrapped while the top is complemented with smooth aluminum slats. Coordinate this table with almost any chair in a matching colour for even more texture combinations.
2. Amari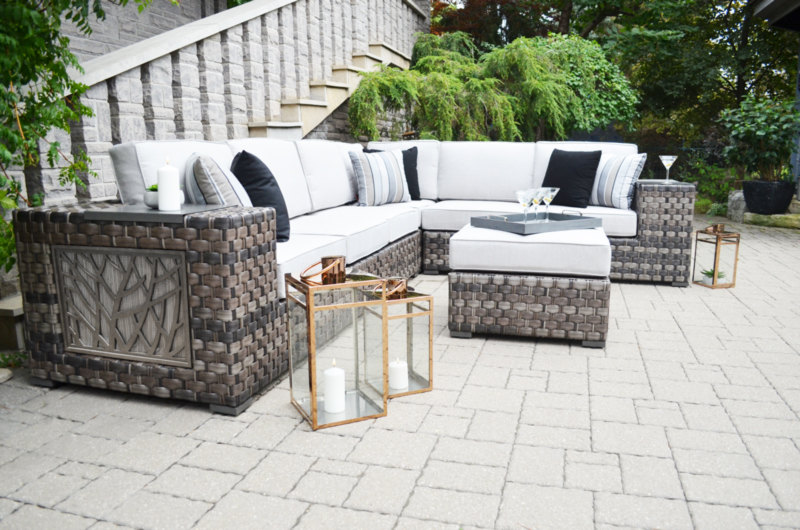 While Amari is a predominantly wicker sectional, the details are what make this set so special. The extra-wide wicker looks and feels incredibly luxurious and has it's own very rich texture; the arm rests feature a compartment concealed by a combination of sling and an elegant smooth cast aluminum design; the matching coffee table boasts this same beautiful cast aluminum top along with glass and matching wicker. The features of this set create a wonderful harmony and that is why this set ranks #2 on the list.
1.Newport

Modern and fashionable. This is a perfect example of a very simple design that has such an innovative appearance through the use of textures alone. Newport showcases wicker arms, a generous smooth aluminum base, and thick quick dry foam seat/back cushion covered in soft SunbrellaTM fabric. Each texture is distinct and plays off the other creating a perfect balance.
But wait!
You can also create your own mix of textures and/or materials through our mix&match program. Our selection of quality patio furniture can be purchased in sets or separately, allowing you complete control over how your outdoor living area will look. If you're looking for a more diverse appearance, you can mix and match from our huge selection of patio tables, patio seating, and accessories.