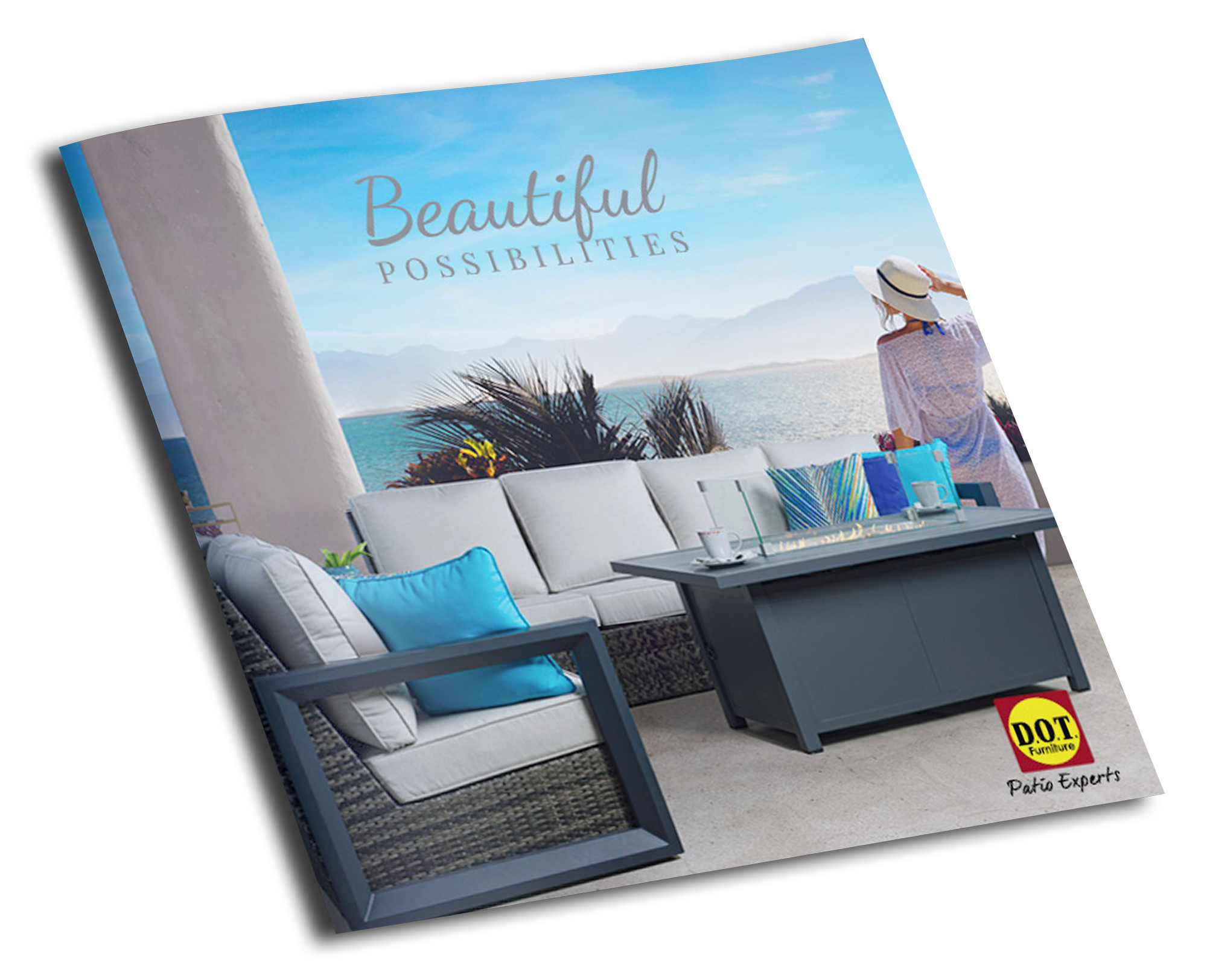 Beautiful Possibilities
2019 CATALOG

Enjoy spending time outdoors. Explore our 2019 Catalog, featuring our indoor and outdoor furniture. Collect ideas and inspiration from our beautiful photographs to help you create your sanctuary, whether it be for your luxurious backyard, comforting living room or refreshing poolside.

DOT has everything you need.